September 8, 2016 12:51 am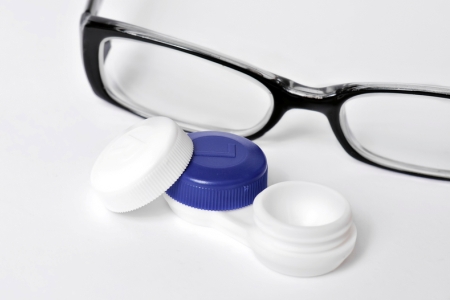 The Centers for Disease Control and Prevention (CDC) recently released a report cautioning against improper use of eyewear, specifically contact lenses. Improper care, however, can also be detrimental, according to the U.S. Food and Drug Administration (FDA).
Cleaning your contact lenses properly is crucial to maintaining optimal eye health—but lens wearers who use over-the-counter cleaning solutions containing hydrogen peroxide may be at risk for vision damage, the FDA warns. Safe handling of these types of solutions is essential.
"Over-the-counter products are not all the same," says Bernard P. Lepri, an FDA optometrist. Before using a product, it is best to consult with your eye care provider, he advises—he or she may recommend a hydrogen peroxide-containing cleaning solution if you have an allergy or sensitivity to preservatives found in other types of solutions.
If you have been instructed to use a hydrogen peroxide-containing product, read and understand all instructions and warnings (typically in red boxes on the label) before use. The FDA mandates you follow the disinfecting process with a neutralizer, which is included with the product at purchase. A neutralizer will convert the hydrogen peroxide into oxygen and water.
Neutralization can be one-step or two-step: the one-step process involves neutralizing your lenses while disinfecting; the two-step process involves neutralizing your lenses after disinfecting with a tablet. Lenses should be left in the solution for at least six hours to allow time for neutralization to complete.
"You should never put hydrogen peroxide directly into your eyes or on your contact lenses," Lepri cautions. "That's because this kind of solution can cause stinging, burning and damage—specifically to your cornea."
It is paramount not to share a product that contains hydrogen peroxide with other contact lens wearers, either, the FDA states.
To learn more about lens safety, visit www.FDA.gov/ForConsumers/ConsumerUpdates/ucm487420.htm.
Source: U.S. Food and Drug Administration (FDA)
Published with permission from RISMedia.