August 16, 2016 12:49 am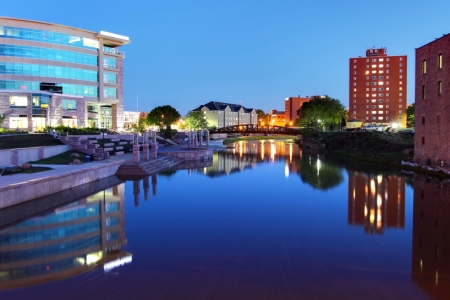 Flipping houses is once again a viable avenue for investors, with last year seeing the most flippers in the market since before the recession. Investors in flipped houses currently average $55,000 in gross profit.
Some markets, however, offer returns that exceed the average—and then some. Personal finance website WalletHub.com recently ranked the most profitable markets for flips, where factors like median purchase price and remodeling costs lead to lucrative outcomes.
Pittsburgh, according to WalletHub's ranking, posts the highest average gross return on flips at 129.5 percent—six times higher than Austin, Texas, which has the lowest average gross return at 21.2 percent.
Per the ranking, San Jose, Calif. has the highest median purchase price for flips at $580,000; Cleveland has the lowest at $45,000.
The lowest remodeling costs for flips are in Little Rock, Ark., averaging $75,888, according to WalletHub's ranking. The highest remodeling costs are in Boston, at an average $377,598.
Weighing all factors, the top 20 in the ranking are:
1. Sioux Falls, S.D.
2. Fort Wayne, Ind.
3. El Paso, Texas
4. Oklahoma City, Okla.
5. Lincoln, Neb.
6. Lubbock, Texas
7. Tampa, Fla.
8. New Orleans, La.
9. Boise, Idaho
10. Laredo, Texas
11. Tulsa, Okla.
12. Corpus Christi, Texas
13. Nashville, Tenn.
14. Peoria, Ariz.
15. Cape Coral, Fla.
16. Gilbert, Ariz.
17. Des Moines, Iowa
18. Pembroke Pines, Fla.
19. Springfield, Mo.
20. Grand Rapids, Mich.
Source: WalletHub.com
Published with permission from RISMedia.