July 27, 2016 12:46 am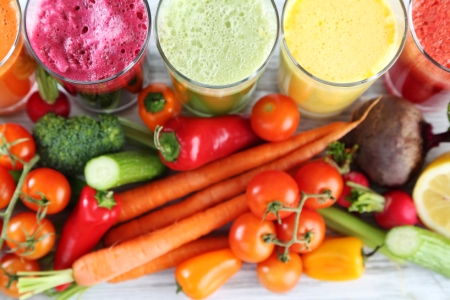 Too many of us attempting to consume a more healthy diet, feel better or lose weight have tried every regimen, with limited long-term success.
Consumer editors at Business Insider recently consulted with nutritionist Andy Bellatti to nail down the diet tips that work—and the ones that don't. Bellatti, a registered dietician, offered three simple tips to healthier eating:
1. Eat Real Food
Swap the powders, processed substitutes and supplements for fresh veggies, nuts and whole grain foods. These "powerhouse" foods, so named by the Centers for Disease Control (CDC), are not only chock full of vitamins and nutrients, but are also packed with fiber, which helps keep you full and satisfied until your next meal.
2. Look for Ingredients with Measurable Benefits
Most health guidelines are based on specific, measurable benefits—from drinking a certain amount of water each day (end goal: stay hydrated) to eating a specified amount of protein (end goal: maintain and build muscles).
While some standards depend on lifestyle factors like height, weight, gender, or amount of daily exercise, others—like eating calcium- and fiber-rich foods—apply to everyone. Stick to foods with measurable benefits and steer clear of fad products that promise to "cleanse your aura" or "give you glowing skin in 48 hours."
3. Look to Your Lifestyle Mentors
Instead of subscribing to a specific meal plan, or banishing certain foods from your diet altogether, take a lesson from the people you know who are living a healthy lifestyle. In most cases, the people in your life who are the healthiest are taking practical steps: choosing water over soda, eating very little fast food, and exercising regularly.
Published with permission from RISMedia.