May 3, 2016 12:34 am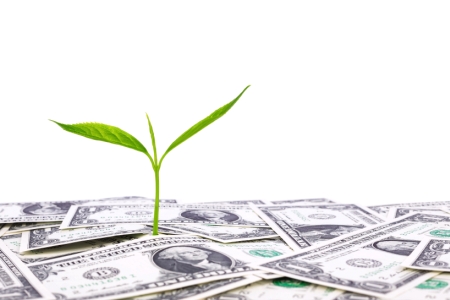 Many of us are so out of shape financially, we pull a muscle just thinking about saving money, former Wall Street insider Eric McWhinnie observes. In fact, according to a recent study, just 37 percent of us have enough money saved to cover one of life's unexpected expenses—no money trees here!
If McWhinnie's observation seems too close for comfort, shore up your financial roots with these tips.
1. Pay Yourself First
– After paying bills first for most of your life, it can be tough to break the habit. Instead of paying yourself last—assuming there is anything left over at the end of a pay period—start paying yourself first. Use an automatic deposit plan to draw 10 percent out of every paycheck and deposit it into savings before you pay the bills. Chances are, you won't even miss it.
2. Track Your Spending
– We tend to ignore our financial health in favor of convenience. Tracking every dollar you spend for at least one month will show you exactly where you could—and should—cut expenses. In turn, look at your fixed expenses, and start negotiating with service providers (think auto insurance or cable) for better rates.
3. Make Your Own Rules
– Personal finance is aptly named. You get to decide what's best. Recognize the insight that sound financial advice can give you, but bend it to make it work for you. Pundits advise, for example, spending around 30 percent of your income on housing, but you may be able to spend less than that and save the difference. The "rules" are to avoid credit cards, but if you use them responsibly, you can benefit from the cash-back, air miles or other perks they offer.
Above all, the key, says McWhinnie, is to set your goals and then find the best ways to meet them. With that philosophy in mind, you'll have a money tree ripe for financial health—on your terms.
Published with permission from RISMedia.