April 15, 2016 3:04 pm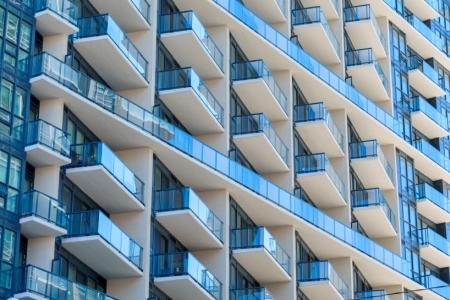 Apartment and condominium communities have some safety advantages over single-family homes, but they're susceptible to security breaches like any other residence. Owners and/or renters should keep these safety tips top of mind, recommends Steve Kolobaric, spokesperson for security solution provider Weiser Lock.
1. Be on Alert
– Be mindful of others, even when you're inside the building or unit. Pay special attention when walking in stairwells, meet your neighbors, and know the general layout of the complex.
2. Lock, Lock, Lock
– It seems like a common-sense action, but many (with a false sense of security) neglect to lock their doors. The majority of burglars gain entry into a home through an unlocked door. Don't hide a key outside of your home, either—thieves know where to look!
3. Update Locksets
– Did you change your front door lockset when you moved in? Not only could the past owner still have copies of the key, but so could his or her friends or your neighbors. Changing your lockset takes about 20 minutes—a small investment of time for peace of mind.
4. Note Concerns
– Notify the property manager about any burned-out lights in the common areas, such as the lobby, parking garage or hallways. If anything seems out of the ordinary, such as open or broken windows or malfunctioning doors or locks, alert the manager immediately.
5. Deny Entry
– If the front entrance to your apartment or condo requires a key pass, don't hold the door for the person behind you. It may feel impolite, but the person may not be a resident or tenant—and if it is a neighbor, they will appreciate your preventative measure.
Source: Weiser Lock
Published with permission from RISMedia.