November 24, 2016 12:54 am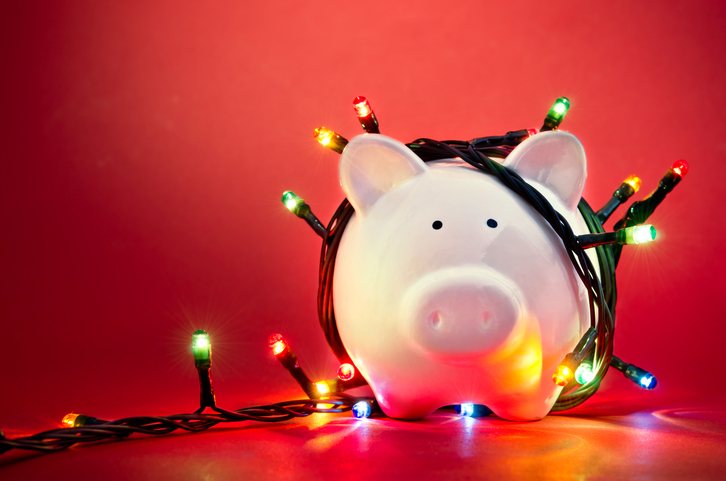 It's that time of year for bright, glowing, blinking and shimmering holiday decorations start going up. But most homeowners would rather not see those cheery decorations doubling or tripling their energy bills. In light of this, we turned to a host of holiday helpers for some practical tips on energy efficient home holiday decorations.
The U.S. Dept. of Energy says think reflective so you can maximize the power of whatever lighting you choose. Reflective ornaments and tinsel are just as bright at night, so getting creative with your lighting display can multiply your resources for shine.
Their advice at
energy.gov
even suggests mirroring your neighbors' frighteningly costly display with a string of silver bells on your railing. Don't forget the ribbons, wreaths, garland, and reflective menorahs, for electricity- free age-old traditions that still 'reflect' your holiday cheer.
If you are looking for lighting,
energy.gov
says this year offers a variety of savings opportunities. You can find local rebates and coupons on
ENERGY STAR® qualified Decorative Light Strings
at many hardware and department stores. These lights have a three-year warranty, come in a variety of colors, and have indoor and outdoor models.
The folks at
directenergy.com
say that replacing incandescent holiday lights with energy-efficient LED lights can help.
ENERGY STAR® qualified LED lights
use 70 percent less energy while providing a brighter light. They also remain cool to the touch and are not made of glass or filament, making them safer for children. In addition, these bulbs also last 10 times longer, ensuring homeowners will have an energy-efficient solution for many years to come.
Shifting to other energy saving opportunities,
improvementscatalog.com
says if you plan on doing some holiday cooking or baking, consider using the microwave or toaster oven for smaller tasks such as melting chocolate for dipping, and keep the oven reserved for larger items, such as cooking a turkey. While cooking on the stove, keep the lids on your pots so your food will cook in less time.
The site also suggests if you are having family or friends over for a party, you can really take advantage of the body heat that will generate in your home. Have a warm and sparkling holiday season!
Published with permission from RISMedia.